Project Management Services
Plan Writing - Reporting & Documentation - Schedule Updates - Templates
For project contractors, client satisfaction is not enough. In addition to client satisfaction, it is also about profit, cash flow and competition. In the project business, trying is expensive, and making mistakes is even more expensive.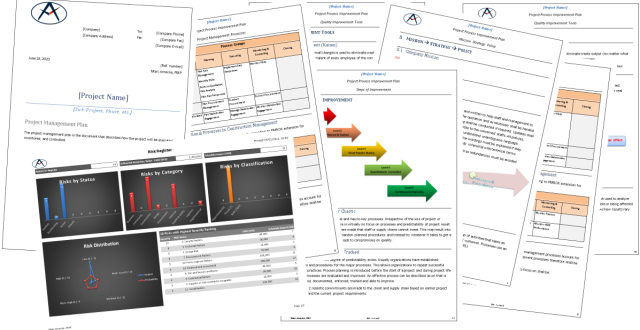 Project Planning
In a construction project, the planning almost completely defines the product and is a generally recognized and rewarded component of the project.
What is often viewed too superficially, however, is the planning of processes and resources, which in turn can harm budgets and schedules. It will be okay, is often the opinion.
Monitoring and Controlling
In addition to planning, project management also includes monitoring and controlling tasks, budget, quality, schedule, etc.
It often makes sense to have someone with a little distance to the project who supports in this. Those who are directly involved in the execution of the project sometimes become a little operationally blind in this regard.
With my years of experience, I make sure that resources are used as optimally as possible and that deadlines are met. In close cooperation with you as a customer, I ensure that your project goes according to plan.
Reporting - Evaluation - Analysis
Regular reporting is the responsibility of the project manager and his team. In many countries, it is even a legal requirement. Nevertheless, the attitude is often that this does not bring progress and is therefore often ignored, although the contract may expressly provide for it.
Thereby, this part, in particular, is extremely important to support payment claims and schedule changes.
Project Management Services
It is my goal to successfully complete your projects together with you. For this, I support you as a professional project manager with extensive project experience and understanding of organizations as functional units both as primarily responsible, or task-specific support.
At different levels of the project life cycle, I offer exactly the support that suits your current situation. You name it, I will deliver it.
Projects are only as good as they are planned. It is therefore my special concern to structure and plan your project in a clean and efficient way.
In order to optimally realize a project in terms of quality, cost and time, tried-and-tested procedures adapted to such project(s) is indispensable. I am following the PMBOK® standards.
Your Benefit
You will be provided exactly with the services you need, as long as you need them and when you need them.
New eyes always create new perspectives.
Timely intervention in the project management processes and continuous improvement through calling processes into question frequently, and increased standardization, transparency and measurability of the project work.
Change impact assessments on the duration and cost of the project and required resources.
My Principal Approach
Status Analysis
In order to be able to develop a specific concept based on your requirements, I will first analyze the actual project situation.
The analysis is based, on the one hand, on discussions with project collaborators in different areas, as well as with the client if desired, and on the other hand on accessing documents, reports and data.
The actual project status in terms of planned and actual project value,
Compliance with quality and HSE requirements,
Stakeholder management,
Status of known risks as well as evaluation of additional risks and opportunities,
Project organization and existing or developing conflicts,
Resource utilization,
Reporting,
Document management.
Finding Room for Improvement
The results of the analysis are summarized in a report, which will also contain my recommendations for further action. I will present the results and determine together with you what will be implemented and what the priorities are.
Project Management Team Briefing and Plan Development
I recommend a kick-off event. It helps team members to get to know each other better and understand what is expected of them, as well as what they expect from each other. It helps team members to exactly understand what is expected of them, why and when. In addition, it is easy to evolve what is already working well and where improvements are needed or desired.
Everyone is a specialist in their field and has a certain contribution to the preparation of the detailed project planning. Whether that is the time schedule, cost, procurement, quality or any other management area. The project management plan is the document that describes how the project shall be accomplished. Later changes and updates are possible and common in compliance with the applicable procedures.
Directing, Managing, Monitoring, Controlling and Preparing Progress and Status Reports
The extent of monitoring and controlling sometimes are seen a bit controversial and are of course dependent on the actual project and the respective client requirements. In the end monitoring & controlling are a prerequisite for improvement and risk management. I therefore collect data on a daily basis and compare it with the planning documents. Based on the same data, I prepare the desired reports. My approach is - as detailed as necessary and as short as possible.
Change Management
The need for changes can be manifold and can be based on different causes. Changes that have an impact on the project baselines must therefore be avoided in the interests of the client or, if desired, implemented in a controlled manner. Since different stakeholders can have very different views and interests, good change management has a high priority for me.
Handing Over
The handover of the deliverables is a process that I prepare from day one. Often, this important part of project management is a bit neglected and only at the very end of the implementation phase it is found that important documents are missing or not prepared in the manner required by the client and suddenly start impacting on final payments etc.
Further...
Representing my employer's interests,
Providing independent advice on the management of projects,
Organizing the various professional people working on a project,
Performing risk assessment,
Monitoring quality standards,
Keeping track of progress,
Recruiting specialists and sub-contractors,
Monitoring schedule, cost and scope baselines.
2017-09-03